Korflip is the indispensable element that cannot be missing in all movie rooms, theaters, assembly rooms, polyvalent lounges of multiple uses, auditoria, stadiums and orchestras that they could be used by children. Since it contributes an almost 15 cm extra elevation, allowing to save this way the headrest of the seat that precedes it. Making possible this way that the shortest kids could have an ideal visibility.
Its ergonomic design especially designed and conceived for the infantile use, makes it extremely comfortable, made of injected PVC of high resistance that makes it very resistant and lasting. In addition, it is to extremely easy to clean and to maintain, remaining inalterable many years.
It lacks marked edges, since its rims and protrusions have been smoothed to contribute to a nice touch, with a light rugosity that prevents the sliding of the children. Therefore, besides being comfortable, it is safe, resistant and very easy to clean.
It comes from a serial production, usually in red colour, and fireproof certified, adapting itself this way to the most strict international regulations on preventive safety against fires.
Korflip is the only booster seat of the market on a global scale that fulfills the current regulations on the subject of preventive safety against fires. Under standards UNE (EN) for its use in movies, theaters, auditory and sports stadiums of the whole world.
Besides, Korflip is 100% designed and made in Spain, and is currently a golden standard in the exportation of infantile equipment for cinemas and theaters all from the 5 continents. Each day our booster seats have a bigger influence on the planet, which places the Spanish industry on the top of the booster seats for manufacturing.
The innovative design of Korflip has been conceived by a prestigious and well-known team of experts in design and comfort. And all its production phases, from the innovative mould of advanced injection, to its production chain subordinated to the highest quality standards and global logistic, is integrally rational. This allows us to be the only ones that can offer a 5 year warranty.
Korflip is provided in set with 36 seats piled up on a practical trolley with wheels, which facilitates so much the storage works, as well as the transport. Optimizing the piled up one in only one set, and being able to store up to 50 booster seats in only one trolley.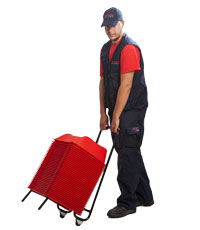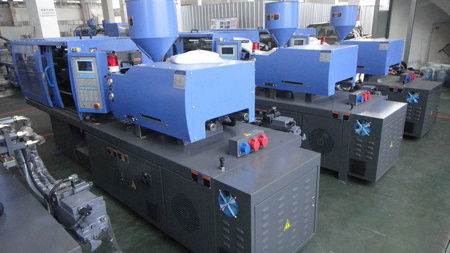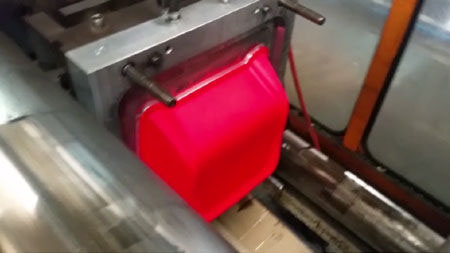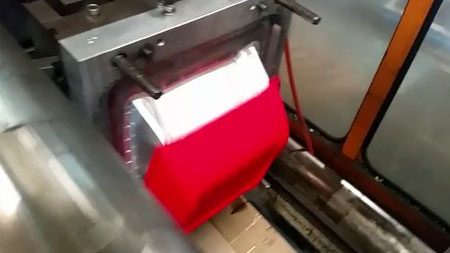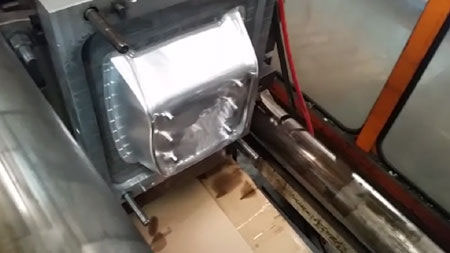 The manufacturing of the booster seat Korflip is made in machinery of injection of last generation that guarantees that each and every injected pieces fulfil all the quality standards demanded by the different international organizations. Endorsed and certified by the ENAC under the standards UNE (EN).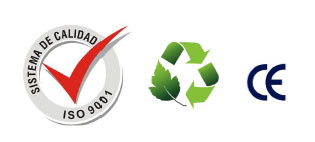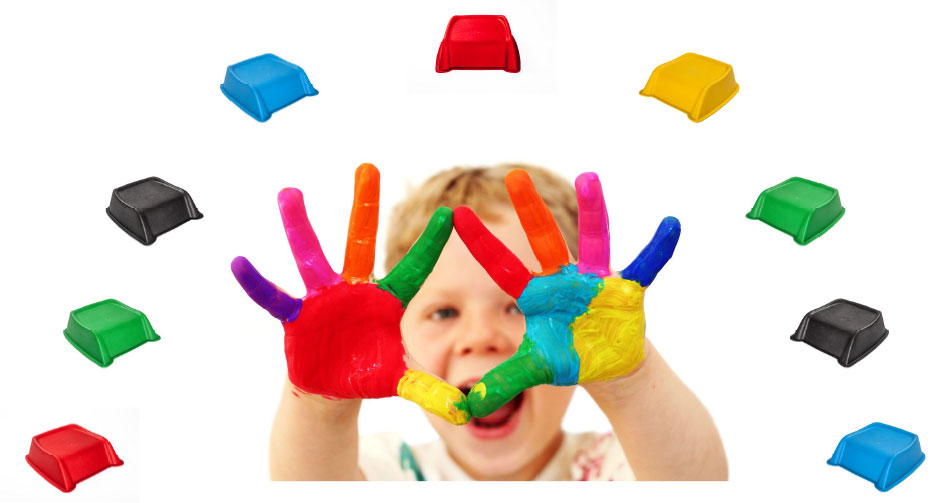 New 2017
Korflip colors
Red: minimum order 1 set
Multicolors: minimum order 1 set
Blue, green , yelllow, black: minimum order 15 set
Any color or the pantonne: minimum order 25 set

¡New!
Korflip is the only booster seat for children's with fireproof certificate
Korflip is the only booster seat in the world with fireproof certificate.
An innovative and exclusive patent system, which uses resins of last generation that fullfill each and every of the most demanding international regulations of preventive safety against fires.
With the buy of your booster seats Korflip, you also receive their respective official certifications of fireproofing and quality that endorse the fulfillment of the regulations for theaters, movies, auditoria, Olympic stadiums, game rooms and infantile spectacles. Fireproof homologation under the standards (UNE EN 60695).
Besides offering you a WARRANTY of 5 years, being the only booster seat of the market that offers 5 years of warranty. Because of it they are mainly distributed to the most important manufacturers of armchairs, which Korflip use in all of its infantile facilities.
Being the only booster seat recommended by the main European manufacturers.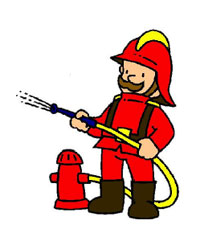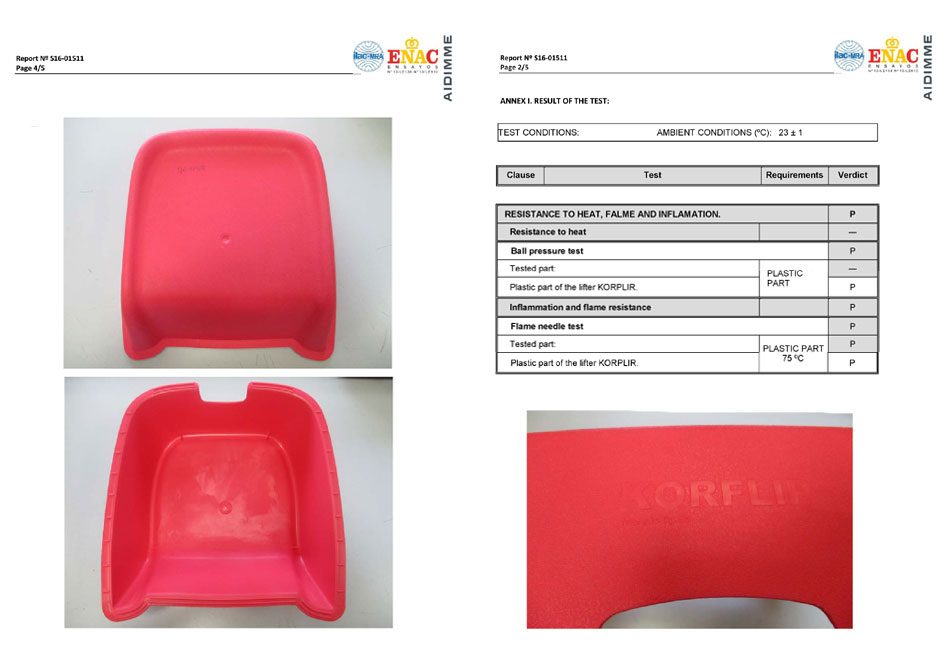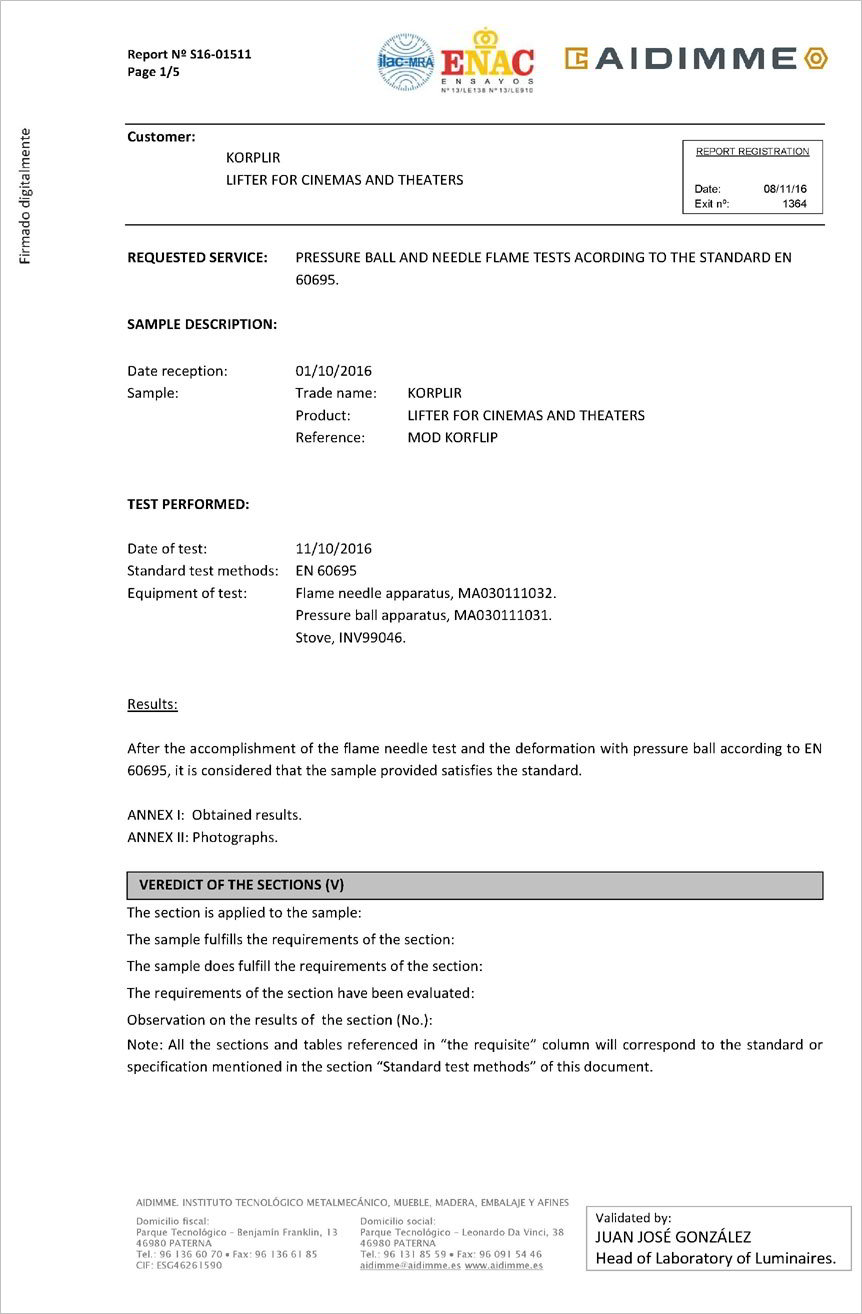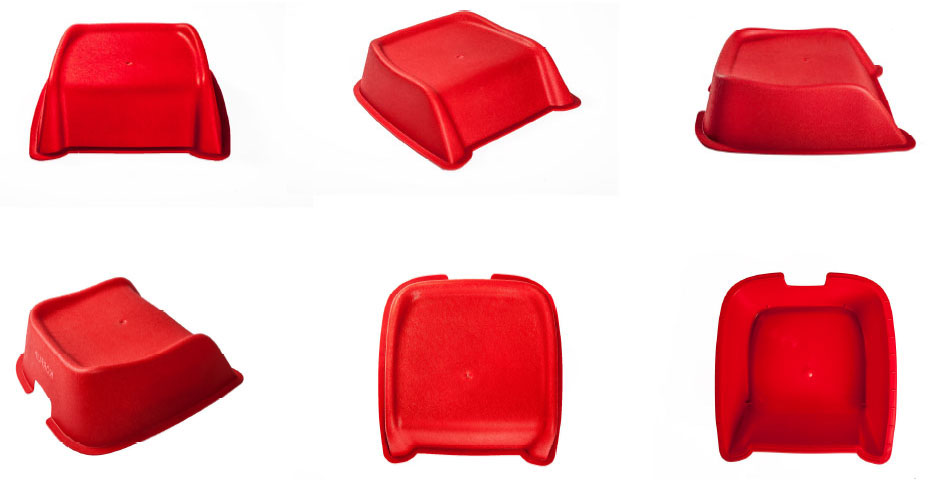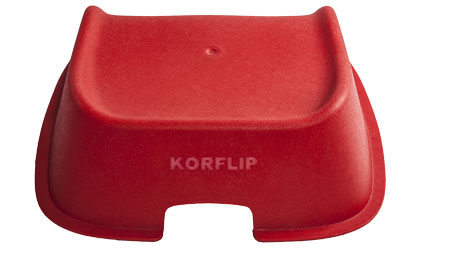 The design of the new generation 2017. It has been conceived even +
+ Ergonomic and comfortable.
+ Safe in fire cases.
+ Agreeable to touch.
+ Anti-skid and better grip.
+ Resistant to blows.
+ Lighter, only 700 gr.
+ Glad and entertaining.
Besides, a handle has been added to its backside, which facilitates the grip with only a hand. Therefore, even the little ones will be able to carry it easily.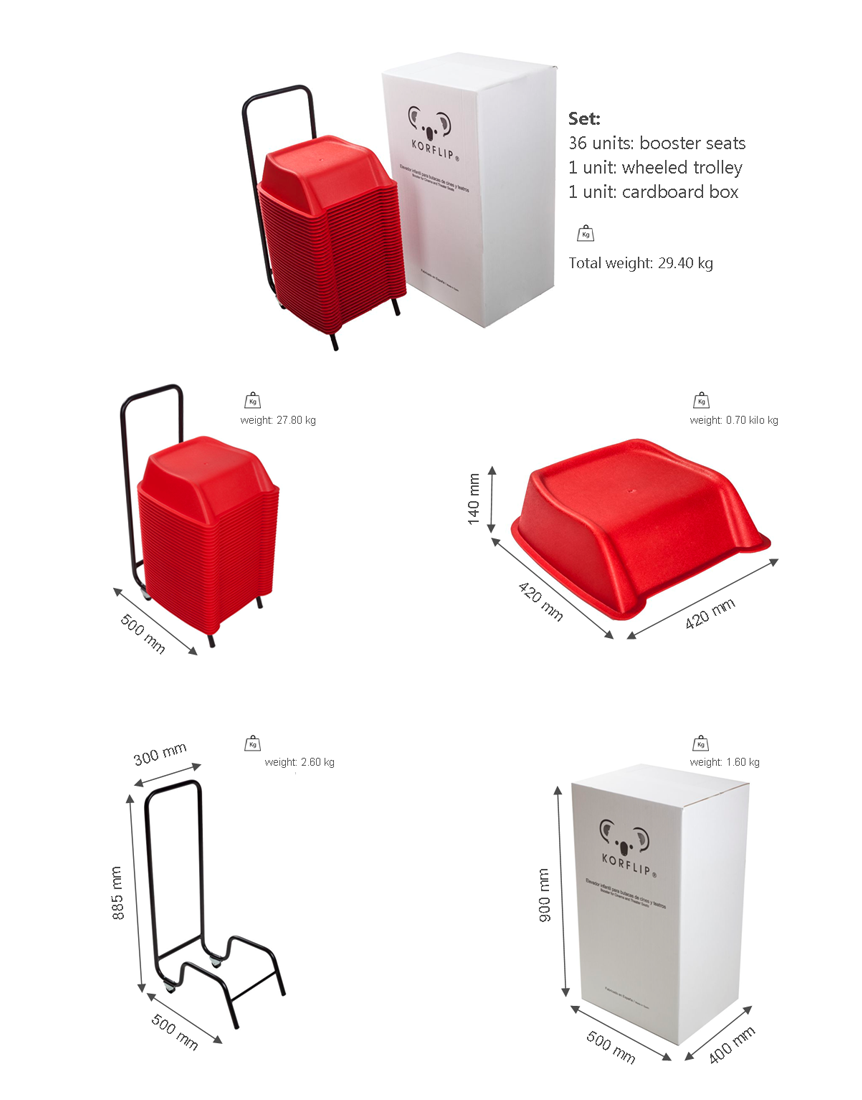 Address
C/ Diderot, S/N
29004 - Málaga
Email
info@theatreboosterseats.com